Order Online
At Jimmy's Pizzeria, your favorite Regina pizzeria, we're taking a slice out of tradition and embracing the ease of the digital age! Known as a hidden gem and a local favourite since 2006, we're more than just a home to mouthwatering pizza. We're a part of the vibrant Glencairn community and now, we're bringing that cherished connection online.
We're thrilled to partner with Chow Local, a commission-free online ordering system and delivery platform born right here in Regina. This partnership allows us to bring your favourite meals right to your doorstep in a way that's not just efficient, but also more convenient for everyone involved.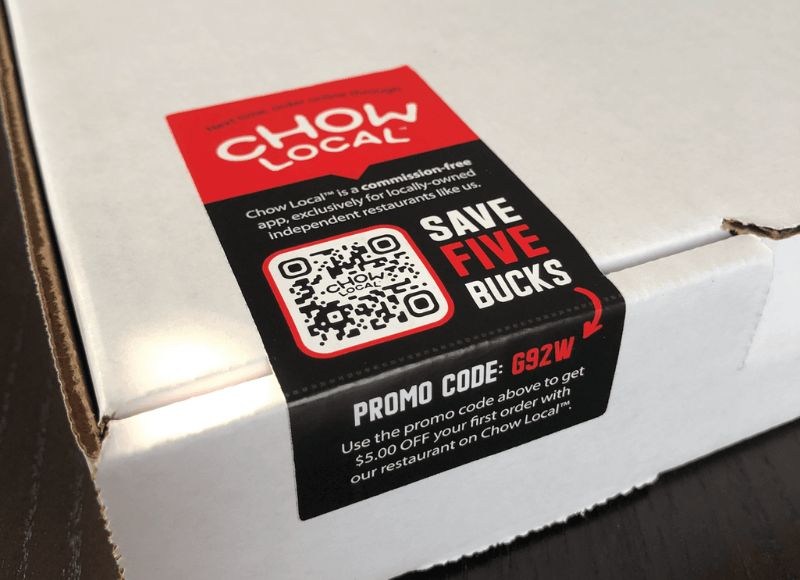 Our online ordering service offers the perfect opportunity to peruse our menu at your leisure, customise your meal, and construct your perfect order without any rush. You can even pre-order for future dates and times, allowing us to prepare your order just the way you like it, and just when you want it.
We encourage you to order online and get a $5 discount on your first order of $25 or more through our website or the Chow Local App. Just use the code FIRSTORDER at checkout. But we understand that change can be challenging. To our loyal customers who enjoy calling in their orders and chatting with Jimmy and the family, know that we still love hearing from you. We encourage you, however, to try our new online ordering system. It allows us to serve you better.
For those who prefer traditional methods or don't have a credit card, we're still just a phone call away. As always, we are serving more than pizza – we are serving a slice of home. Join us on this exciting journey and experience Jimmy's Pizzeria in a whole new way today!
&nbsp
&nbsp